I have to confess that until this trip I'd never been in a *proper* train before. I've ridden the skytrain (a monorail public transit system) in Vancouver multiple times, I've been on the kiddie train at Stanley Park (this is a sort of kiddie/family ride), and I've utilized the Luas (a tram/light rail public transit system) in Ireland but I'd never been on what I would traditionally think of as a train until recently. Actually, in the interest of honesty, I'm told I was on a train as a fairly newborn baby but, obviously, I have no recollection of that. Chugging along…(haha, see what I did there?)
We didn't need to take the train, but three of us had never been on one so we decided to ride the rails while the fourth member of our group was kind enough to drive ahead and pick us up in a town called Truro. Truro is about 1.5 hours away from Halifax by train.
As you would expect, a major public transportation system is meant to be accessible for everyone so I won't bother with the bullet points and just let  you know that VIA Rail is able to accommodate a variety of needs, including being wheelchair accessible.
The first thing of note is that the train station is gorgeous, inside and out! The outside has large pillars along the front and statues above the entrance.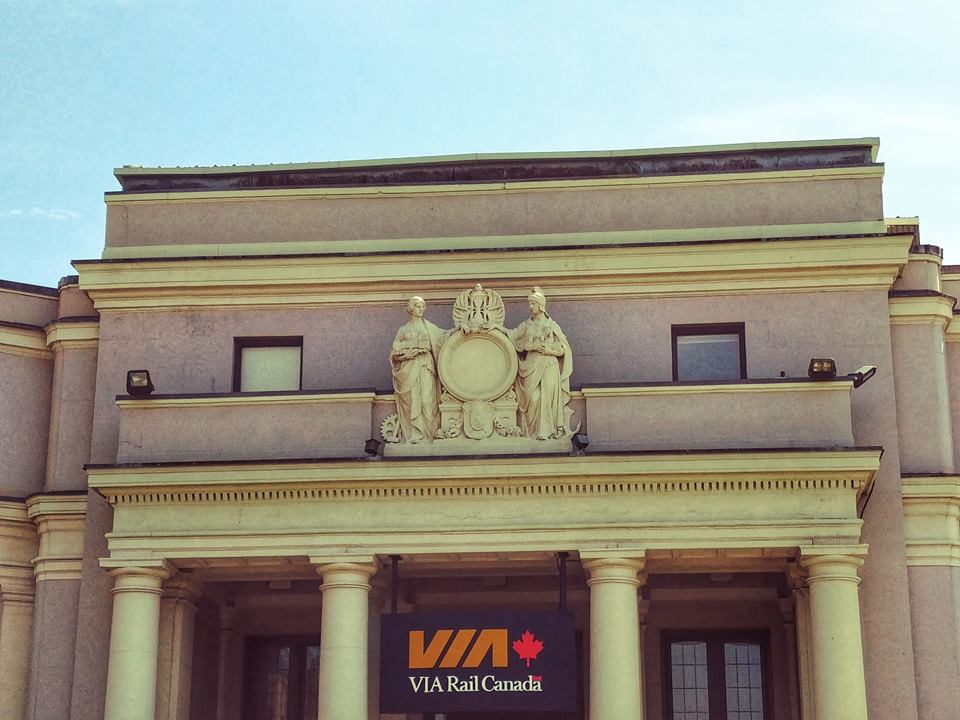 The inside is impressive with its rich wood seating, tile floors, and ornate ceilings, and the way the natural light comes in through the giant windows is splendid.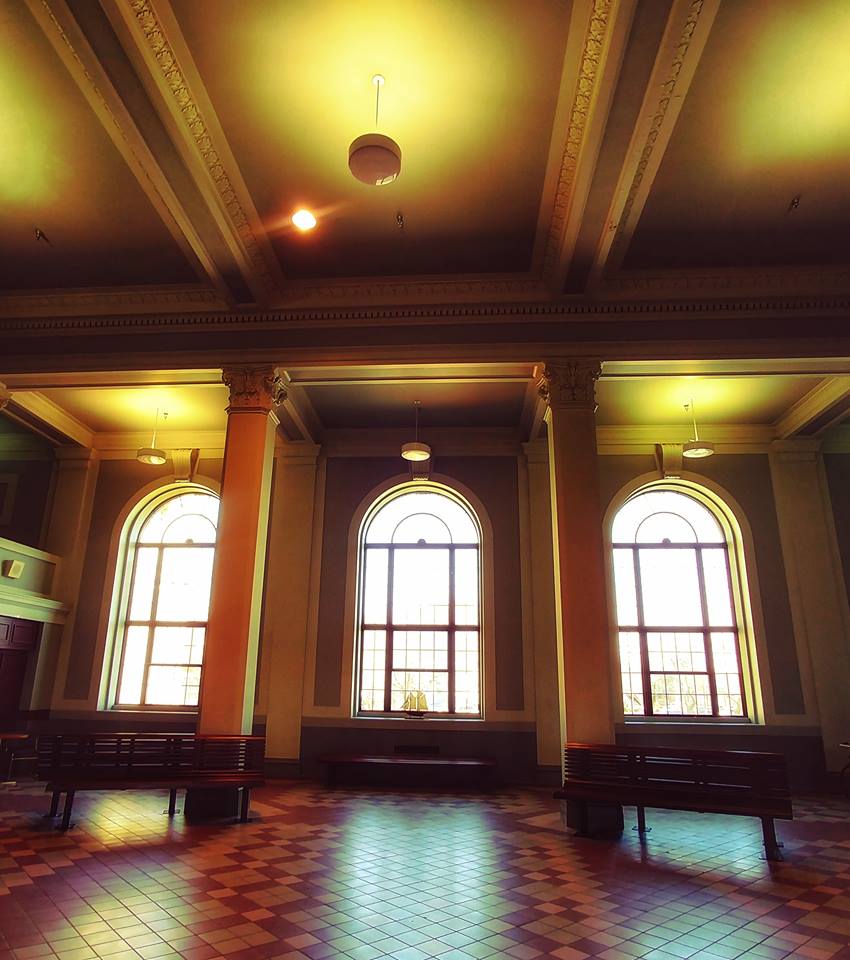 The staff member who sold us our tickets was very friendly but, having never been on this or any other train before, we weren't aware that we'd have to walk about 10 minutes at a fairly brisk pace to get to the cars on the train where they wanted us to sit. They do provide a golf cart service for people who had arranged that due to mobility concerns, but since we didn't know that we'd be required to make that trek we hadn't requested the service. Two of us have some pain/mobility issues, so we weren't overly thrilled about trying to keep up with all the able-bodied people. If you're from Canada or have spent a great deal of time here then you may be familiar with how long our trains are, so you can probably imagine it's a fair hike from the very back to the very front on the long passenger trains. Here is just a portion of the train:
Anyway, we managed it, but I think it would be appropriate for the ticket agent to ask all patrons if they require assistance at the time of ticket purchase.
On the bright side, I can't get over how civil train travel is. Forget about those cramped seats we all have to endure in an airplane! These chairs were so wide that my hips weren't at all pinched. I was able to put down my tray table and still have plenty of room. Under each window are little paper bag receptacles for garbage. Not only do the backs of the chairs recline but the bottom of the seat slides forward so that you can really position yourself in whatever way is most comfortable for you. On planes, I never recline my seat at all because I don't want to encroach on the tiny amount of space that the person behind me is already enduring (like the rest of us), but in the train there was ample space for everyone, regardless of seat position. There was also adequate leg room so that you could stretch your legs out. Additionally, the aisles are wider than in a plane so it's easier to get up and stretch if you want to. If rail travel was much faster and more convenient in Canada I'd be travelling by train over plane at every opportunity!
The ride itself was most pleasing! We passed some industrial areas and shipping yards with stacks of giant seacan containers, but mostly we saw countryside, tiny towns, and pretty landscapes. Here are a few pictures from the journey: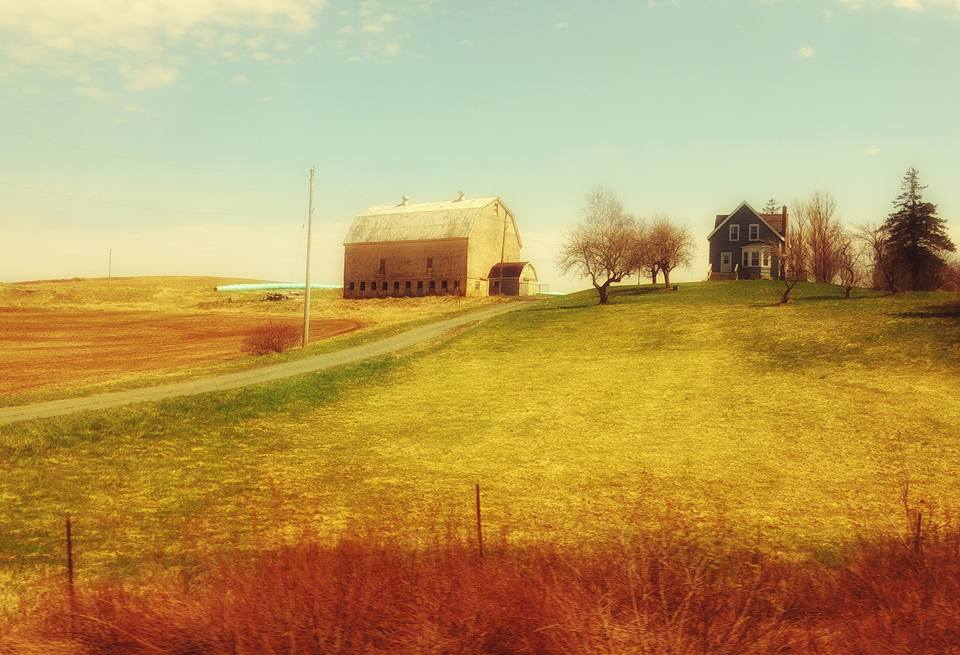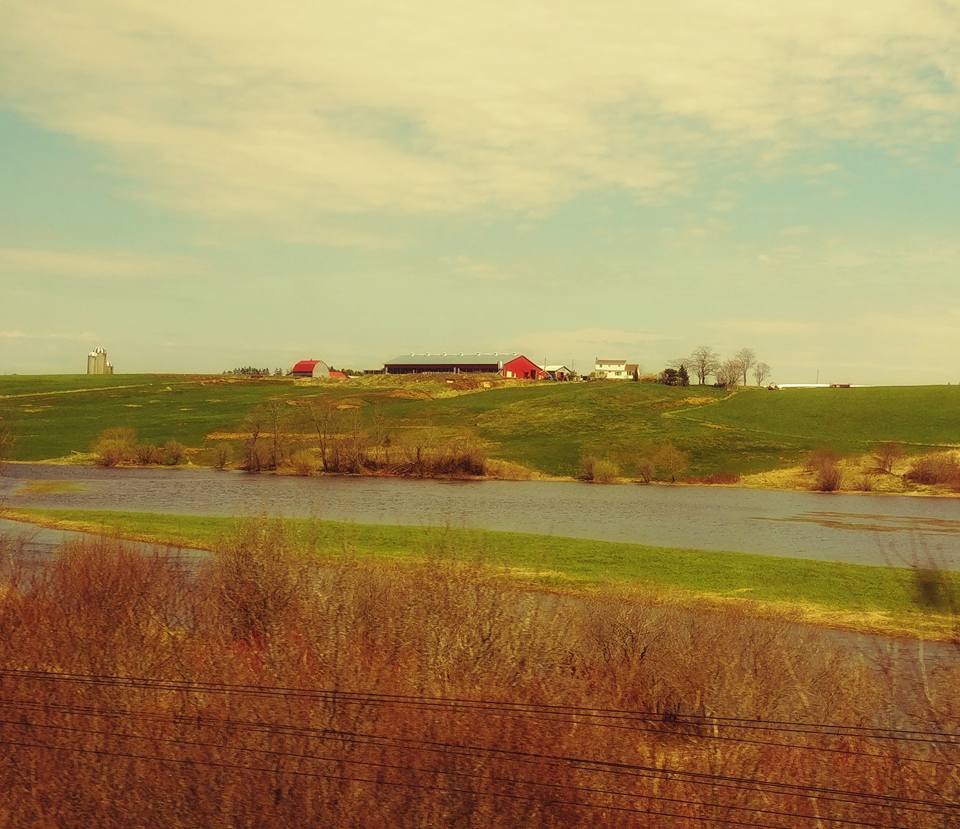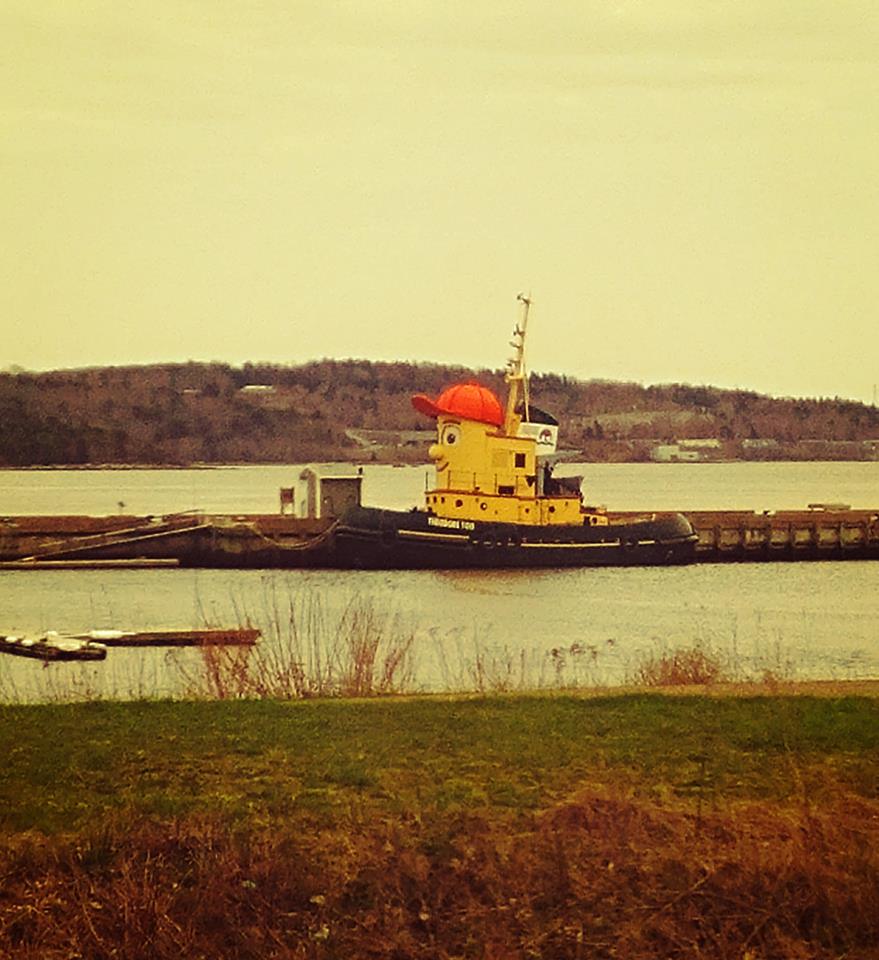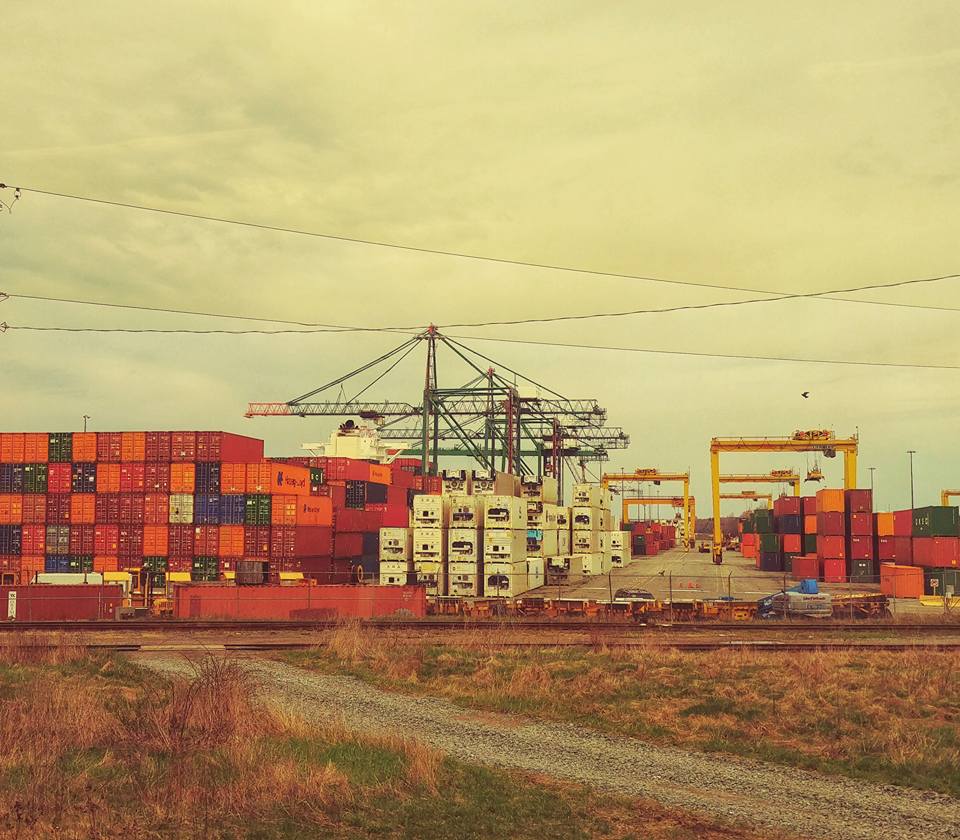 Our trip ended up taking closer to 2 hours after a slight delay due to some train traffic. We weren't under any time constraint so it wasn't of concern to us. When we arrived in Truro there were murals like this one painted all over the exterior walls next to the platform:
It was a relaxing trip and I look forward to travelling by train again one day!