As a bit of nostalgia, one of the people I was travelling with wanted to go to the Greenwood Aviation Military Museum and it turned out to be a really cool place! The outside of the museum is surrounded by an expansive lawn with large military aircraft that you can walk around and look at. If walking is difficult for you, you can drive up to each plane and have a look from your vehicle or get out at each one for closer inspection.
The two fellows that were working that day were super friendly and happy to answer any questions or tell stories. They were full of good humour and hospitality!
Here are some things of note:
The parking lot is large and ample parking made it easy for us to park near the entrance.
The museum is wheelchair accessible as are the bathrooms.
There are only 2 areas of the museum that are not wheelchair accessible. The first is the gift shop and that is because it is very tiny and cramped. As a very wide person, I found myself having to twist and turn my way around a bit. The second is that there is one exhibit that requires you to go up about 6 stairs, walk through a narrow-ish walkway, and then go back down 6 stairs at the other end. I will show a picture of the latter further down.
There are plenty of places to sit if you need to rest and they are mostly very wide, sturdy benches so you don't have to worry about pinched hips or unsteady stools and chairs.
Here are a couple of the aircraft outside the museum: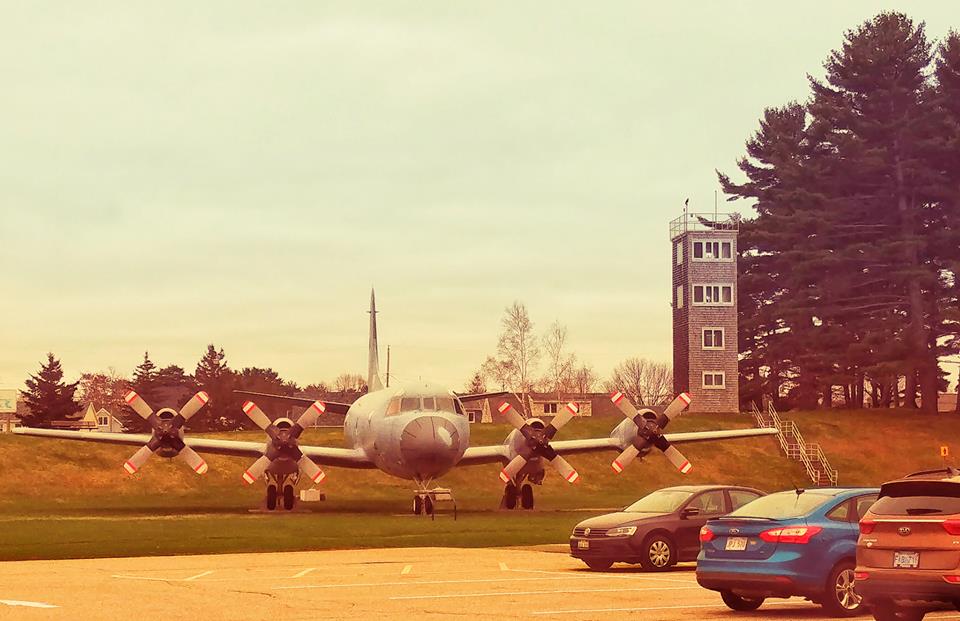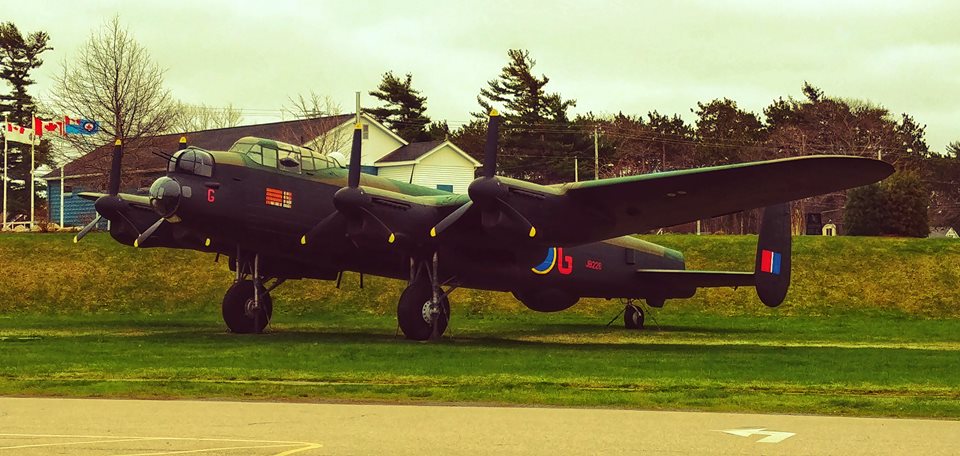 I didn't get pictures from every exhibit but you're likely to find something that interests you at this museum. There are stations set up to look like different scenarios (switchboard operators, control rooms, etc.), real equipment that has been used over the years (drone parts, audio and video equipment, and more), model aircraft of all sorts, information about people who served, so many types of engines and other equipment that I could only identify because of the placards, propaganda materials, and more!
Here are some pictures from various exhibits: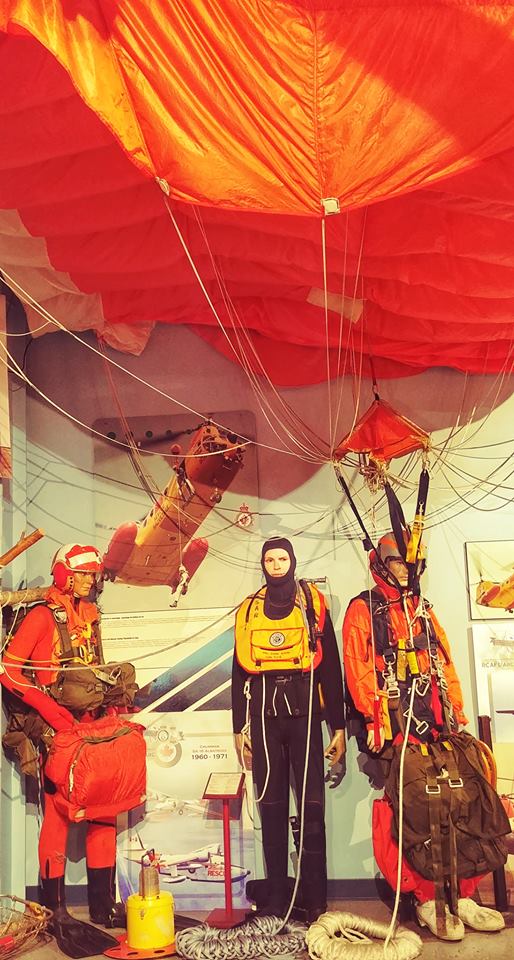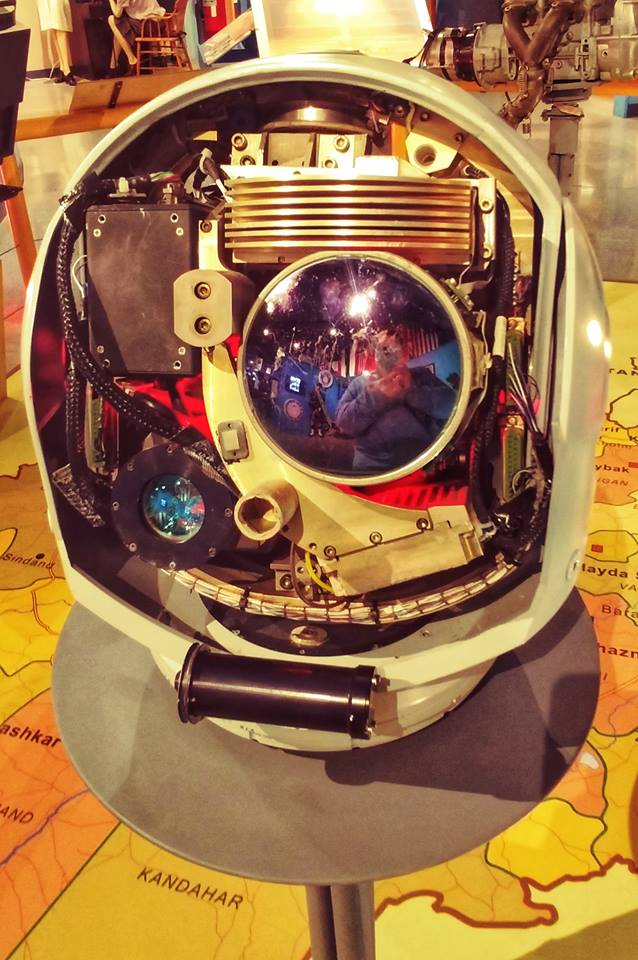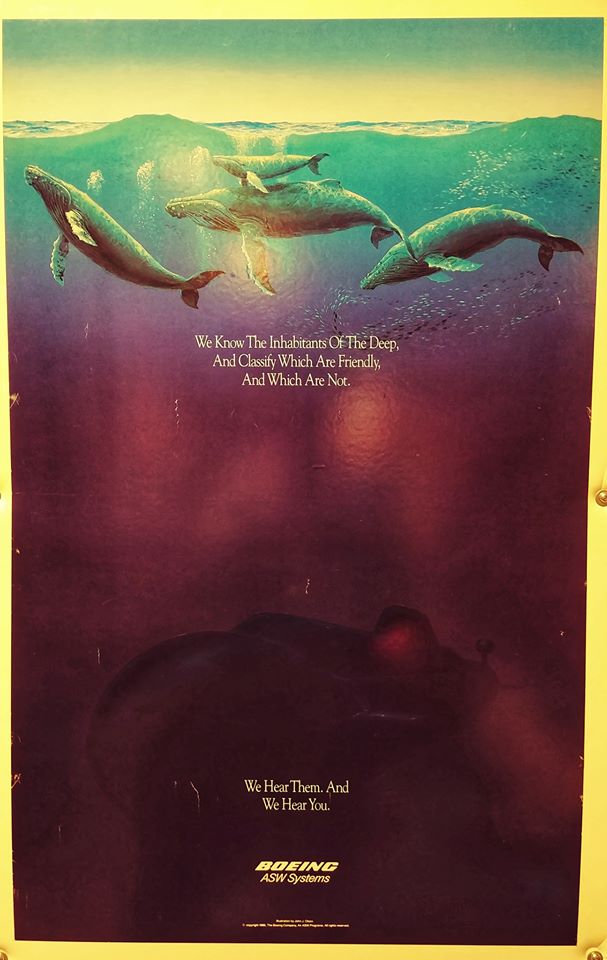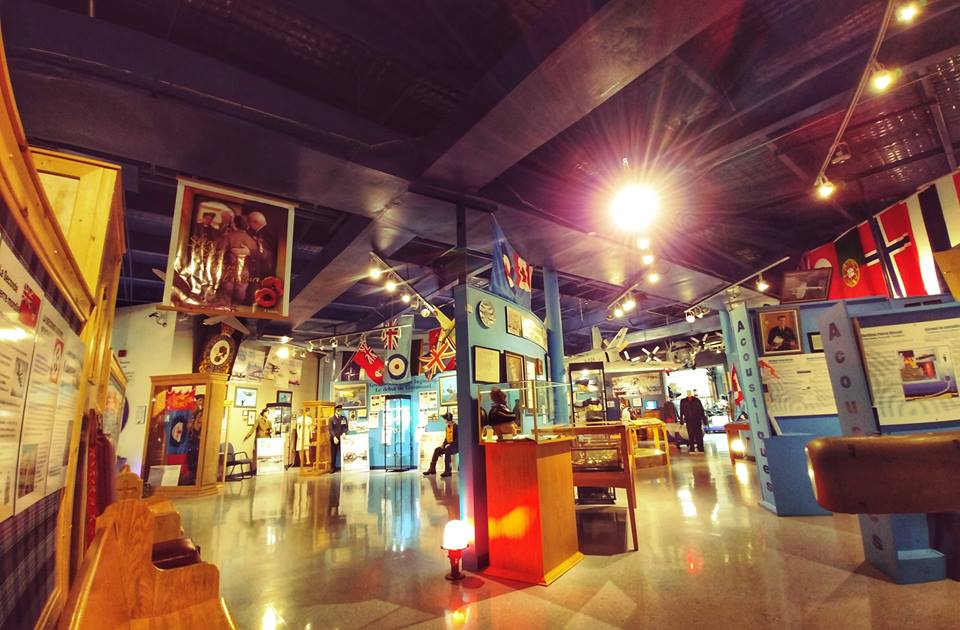 This is the one exhibit that requires one to go up about half a dozen stairs to walk through it and then go down the same number of stairs at the other end: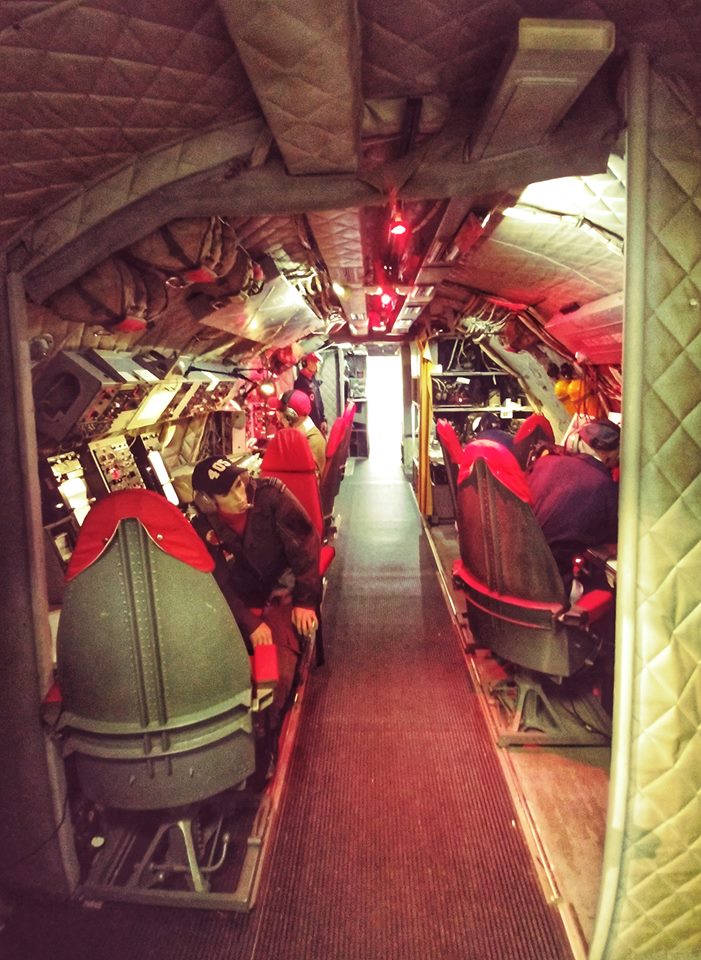 If you're in the area of Greenwood, Nova Scotia, this makes a fun and educational stop! For more information, you can visit the museum's website here: