The Ship's Wheel Vacation Rental is located in Clark's Harbour on Cape Sable Island and it is my favourite place to stay in Nova Scotia! If I was ever to move to the east coast, Cape Sable Island would be my first choice of places to live.
You can see plenty of pictures of the outside and inside of the vacation rental, as well as check available rental dates and make bookings, at their website here:
https://www.shipswheelvacationrental.com/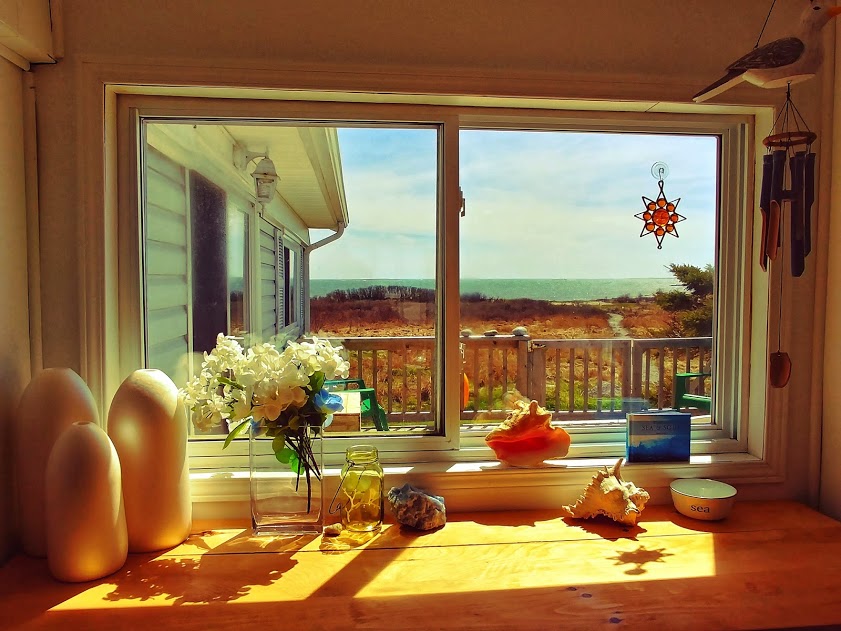 Here are some things of note:
While there are a few steps to get up to the front door, once you are inside there are no other stairs to navigate.
The bathroom is not wheelchair accessible and the shower requires you to be able to step into the tub (it's not a walk in). If the few stairs and the stepping into the shower aren't an issue for you, though, this place is wonderful!
Arranging a stay here is so easy! You can call or email to make arrangements (see link above for contact info) and then you receive a code for the door to let yourself in and come and go for the duration of your stay. If you have anxiety about dealing with new people or you value your privacy then you will love this place. That said, should you need anything or have any questions, you will have a prompt, pleasant response from the owners who can be on-site in a short time should you require assistance.
There is ample room to get around inside.
The kitchen chairs do not have arms (no pinched hips and thighs!) and can be moved as required.
There is a washer and dryer on-site, including laundry detergent.
The place is very well stocked in terms of kitchen essentials so that you can easily make your own meals there, if you choose to do so or have special dietary requirements.
There is a little grocery store called Clark's Harbour Red & White just minutes up the road from the vacation rental if you need to pick up some essentials. They also make really excellent donairs and pizza if you'd like a break from cooking!
The livingroom furniture is really comfortable (a large, cozy sectional couch, a leather recliner, a futon couch when you're not using it for sleeping) and the sleeping options include a queen-sized bed in a room facing the ocean, a fold-out futon in the living room, and a room with two single beds in the bedroom nearest to the road.
Bonus: The wifi there is excellent!
Check out the view from the bedroom facing the ocean (here is a sunrise):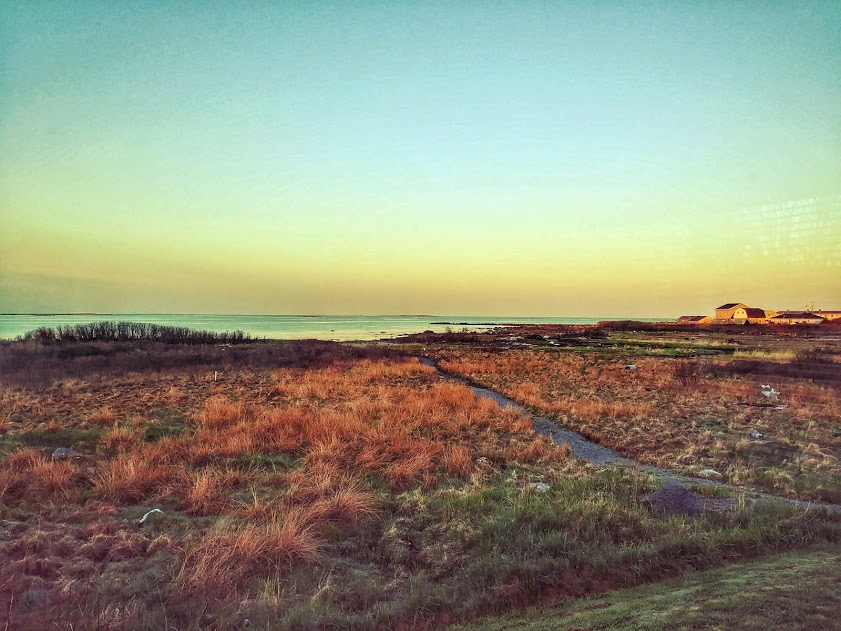 Here is a sunset (taken from the side deck):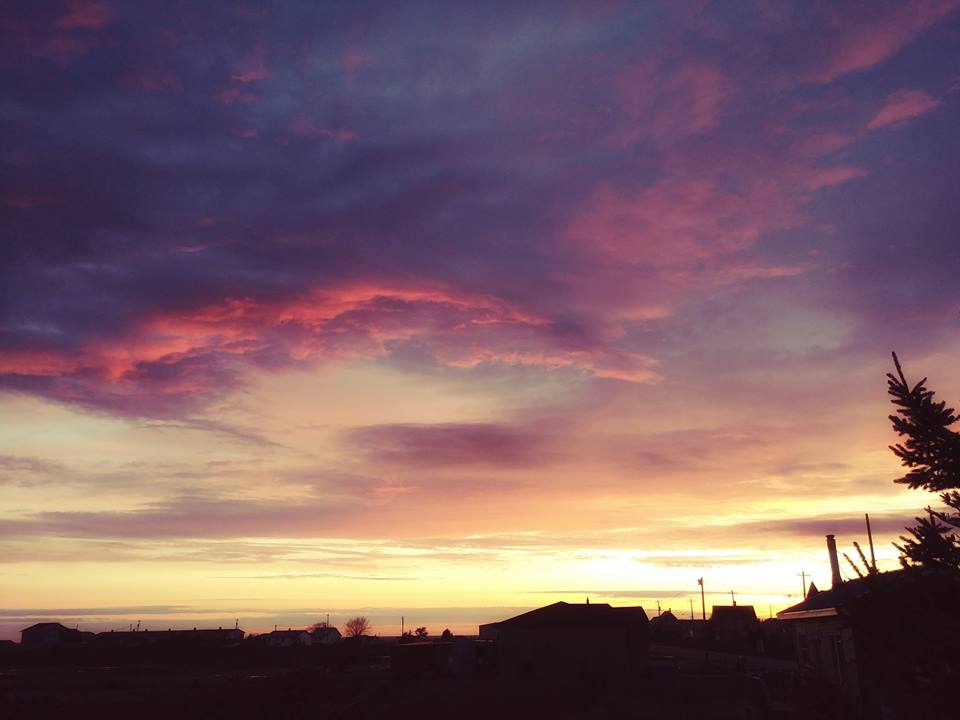 The deck also faces the ocean and there are various chairs you can use to sit and enjoy the views: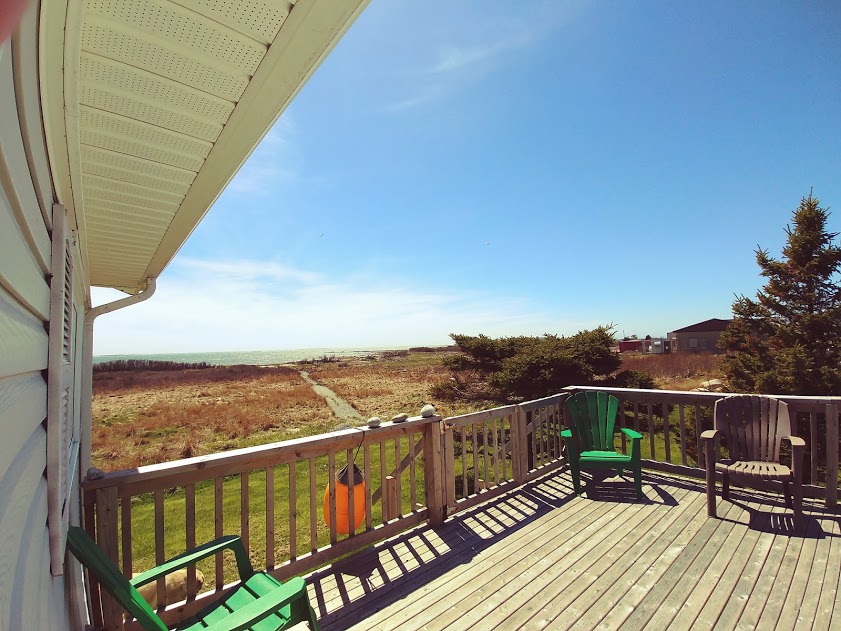 Here is one of the local residents, hanging out in one of the several harbours where you can see the fishing boats docked:
Speaking of the fishing boats, you can buy inexpensive lobster right on Cape Sable Island, fresh from the ocean. We got ours from I Deveau Fisheries. Turn right at their giant sign on the way to the vacation rental and you can pick up some live lobster. The Ship's Wheel is conveniently stocked with tools for cooking and eating lobster. Look at this delicious meal!
My favourite thing about Cape Sable Island is The Hawk, a beach that is a 5 minute drive from The Ship's Wheel Vacation Rental. The Hawk might be a challenge to navigate in a wheel chair but could probably be navigated reasonably with a cane or even a walker. There is a very short walk (under a minute, even at a slow pace) from the parking area to a wooden ramp with  railings that leads down to the beach.
Here are some pictures from The Hawk (we spent 3 separate days there so you'll see that the skies look different depending on the day the pictures were taken):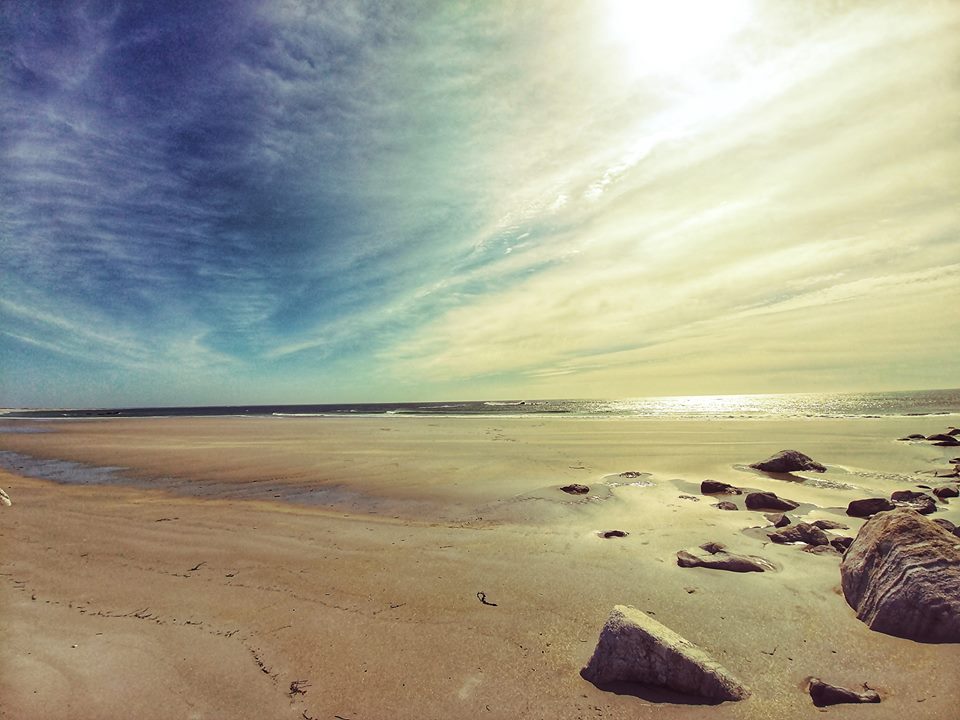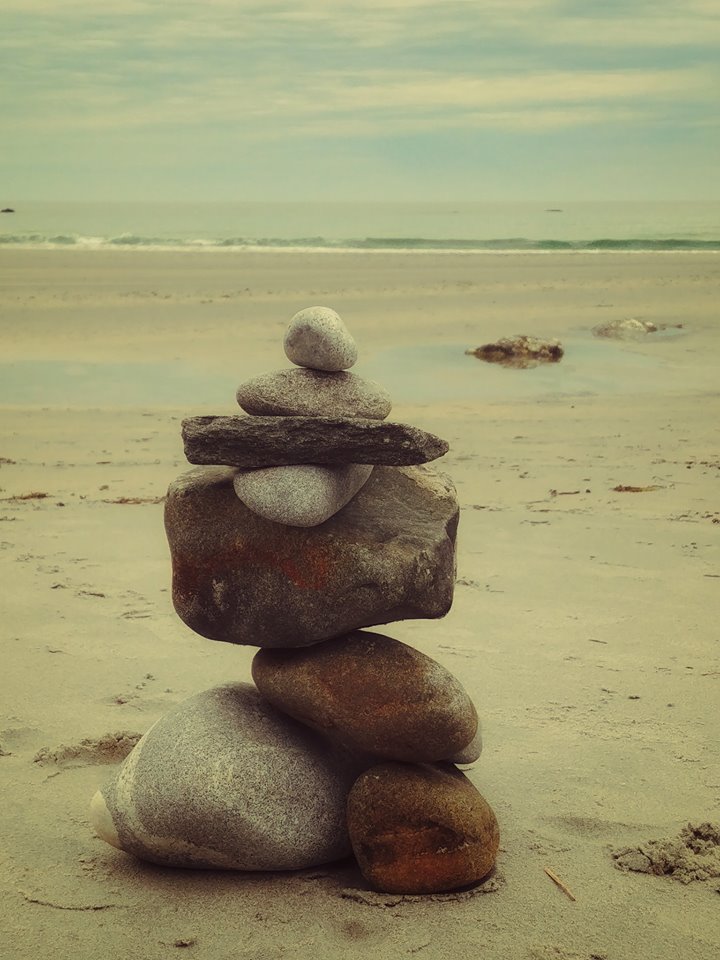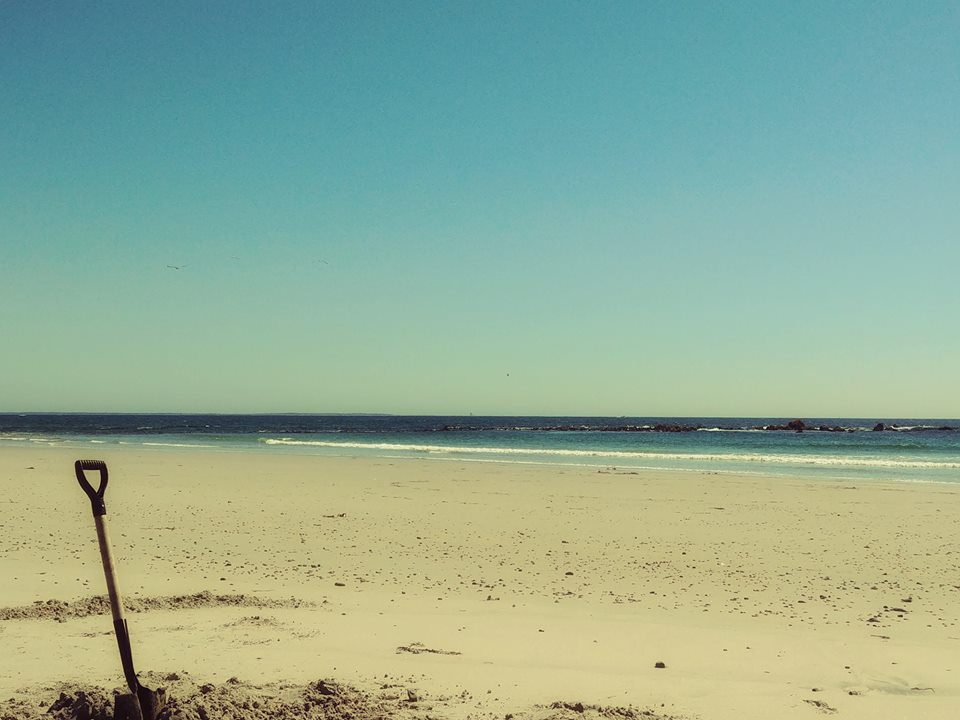 I cannot fully express just how much I love spending time on this beach and at The Ship's Wheel Vacation Rental. If you are thinking of staying in the area or you're looking for a quiet getaway in a comfortable place, this is the place to be!
This was my second stay and I will certainly be returning again and again.