We decided to eat at Bistro East based on a recommendation from a family member. It's in a lovely corner brick building along the main street.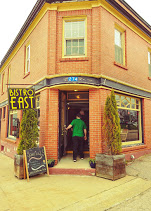 Things of note:
As you can maybe see from the picture, there are two steps to get into the restaurant. There are no stairs inside.
There is no dedicated parking, only street parking. We had to circle the block only once before finding a great (close) spot.
The bathrooms are singular large rooms.
The chairs were sturdy, without arms, and can be pulled away from the table (the tables can also be moved around).
The service was good (prompt, friendly, refilled our water) and the food was fresh and prepared well. I'm told the tomato soup is delicious but I opted for a lobster roll with salad, since being near the ocean enticed me to eat a lot of seafood while on holiday. The salad was crisp and fresh, and I enjoyed their house dressing and that the salad was lightly (properly) dressed, rather than overly wet and soggy. The lobster came on a baguette-style bread and, for my liking, there was too much bread but that's just a personal preference. I left some of the bread but ate all of the tender lobster filling. The lobster tasted fresh and light, though I would have enjoyed some lemon to squirt over it but it's my fault for not asking as I'm sure they would have provided a wedge.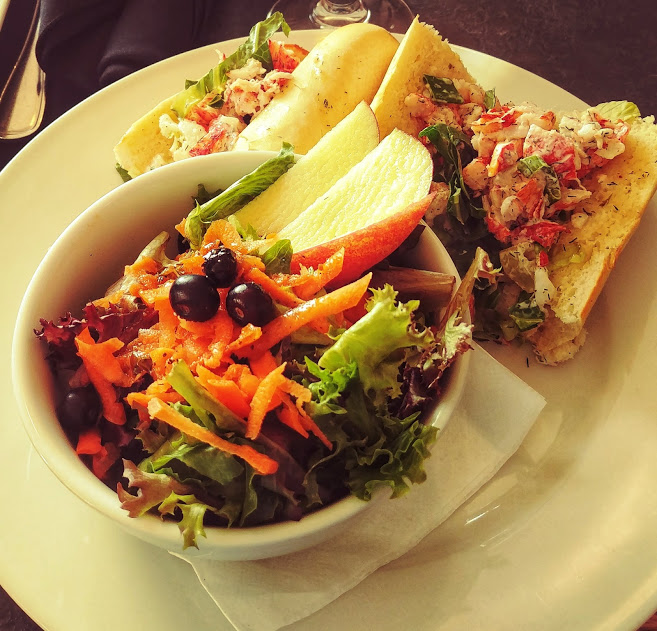 We were there for lunch but they also had some yummy looking seafood dinner items on the menu. If you're in Annapolis Royal and looking for a place to eat, this is a nice stop for fresh, tasty food.