I have soooo many good things to say about this place. First, the building itself is charming and the plants and trees growing around it are gorgeous.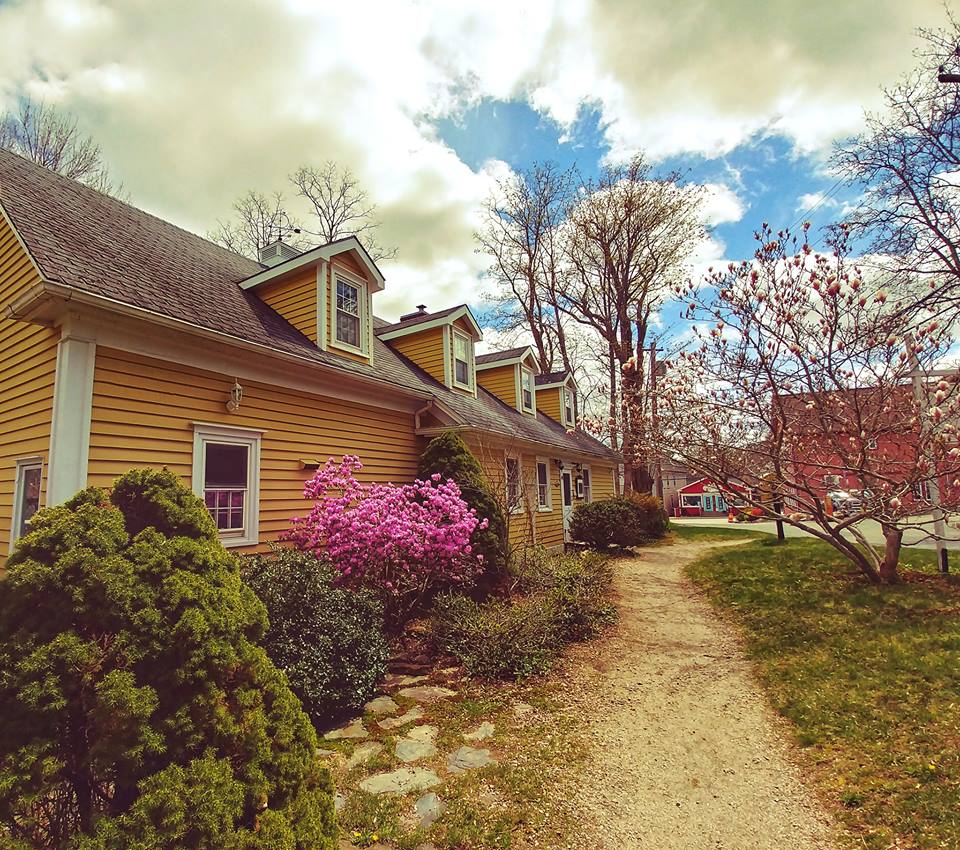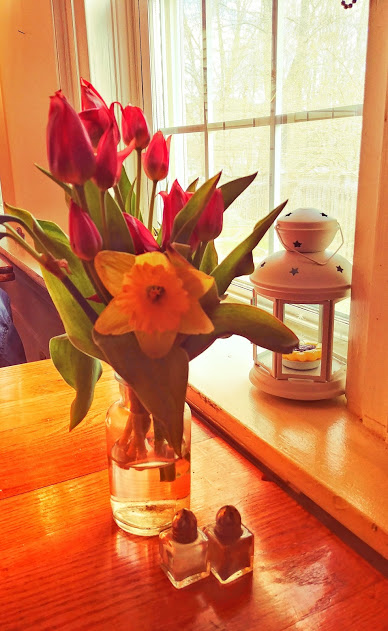 Things of note:
There is dedicated parking so parking close was easy.
There are no steps involved involved in eating here.
There are two unisex washrooms and both were wheelchair accessible.
There are so many different types of seating! There are very sturdy, wide wooden chairs (no arms!), benches, arm chairs, and couches.
There is an outdoor area that is open in the summer and I noticed the chairs outside had arms but the staff there were so friendly and I suspect if one asked to take an armless chair from inside to outside they would probably accommodate that.
Aside from serving the most wonderful food, The Biscuit Eater offers baked goods and tea that you can purchase to take home. Additionally, they sell a small selection of books and, while it's a matter of opinion, they offered some very amusing and interesting choices (see first pic below)! There are also plenty of books that you can read through in their own bookcases (see second pic below).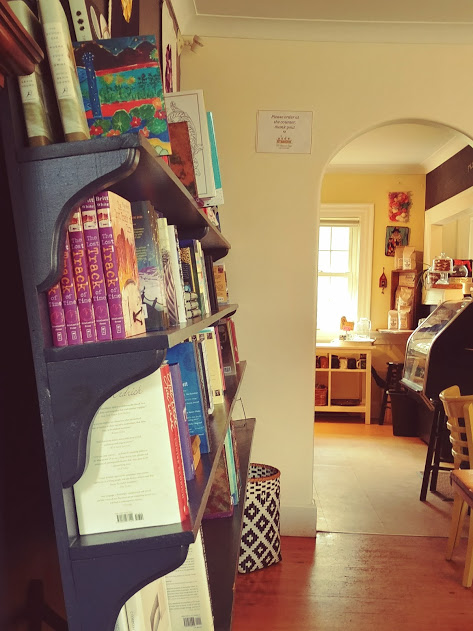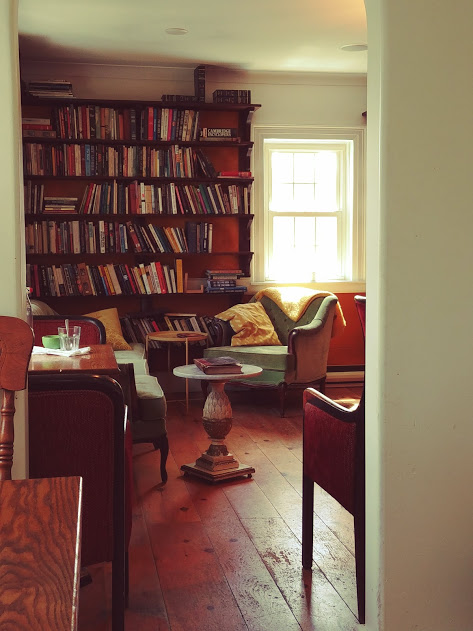 Now for the best part…the food! Three of us ate here and we were all incredibly impressed. Two of us had the High Tea option (I was one of the two) and one of us choose a BLT on fresh focaccia bread.  All of us left completely stuffed and raving about the food. I'm writing this post 2+ weeks after our visit to The Biscuit Easter and we are still talking about their bacon jam. That's right, bacon jam.
The High Tea option included a pot of tea for us to share (we chose Cream of Earl Grey and it was fragrant and perfectly steeped) and we each received a two-tiered tower of tastiness! Feast  your eyes on this and then I'll describe each item.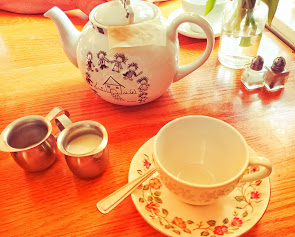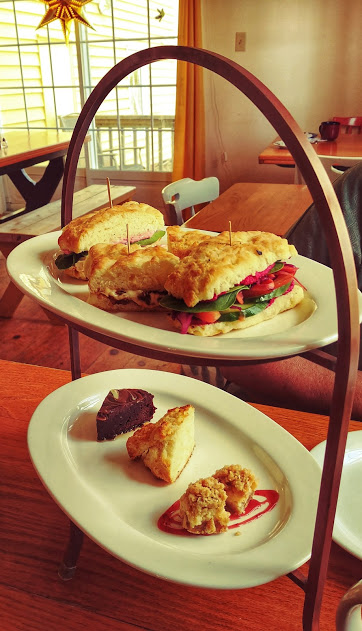 On the top right is a biscuit with roasted chicken breast, spinach, and a cranberry mayo. In the middle (top tier) are two smaller biscuits smeared with bacon jam and mayo. The flavour is a salty, savoury, creamy, umami experience that I hope to have again. The biscuit sandwich on the top right is roasted beet hummus, spinach, tomato, and cucumber.
On the bottom right is a dense, fudgey chocolate brownie that was rich and moist, and will surely satisfy any chocolate lover. Next to that is a fresh scone. We were given a little dish of butter and a little dish of pear butter to spread on that and I'm here to tell you that you could probably spread that pear butter on an old shoe and you would declare it to be the most tasty treat! On the bottom right are two creamy lemon squares on top of a raspberry coulis. I love lemon, in general, and these had a lovely lemon flavour without being sharp.
As you can see, there is a lot of biscuit involved in those platters but every bit of biscuit was fluffy, soft, and very obviously fresh. Carbs are delicious, yes?!
I don't have a picture of the BLT on fococcia (to be clear, you have a number of options when you chose a meal from the sandwich section) but that is probably because the recipient devoured it rapidly and then declared it to be the best BLT he'd ever eaten! He also helped us eat our High Tea items because it was SO much food but every item was delicious and the bacon jam biscuit and the pear butter on scones were the real stand-out items for us. I'm getting incredibly hungry just writing this.
If you live near to or ever get the chance to visit Mahone Bay run, roll, stroll, hobble, or drag yourself to The Biscuit Eater!
I do want to add that the zomato reviews are limited and I don't think they reflect the current state of wonderfulness at The Biscuit Eater. It changed ownership in the recent past and while I didn't visit it under the previous owners I can tell you that the current ones know what they're doing!