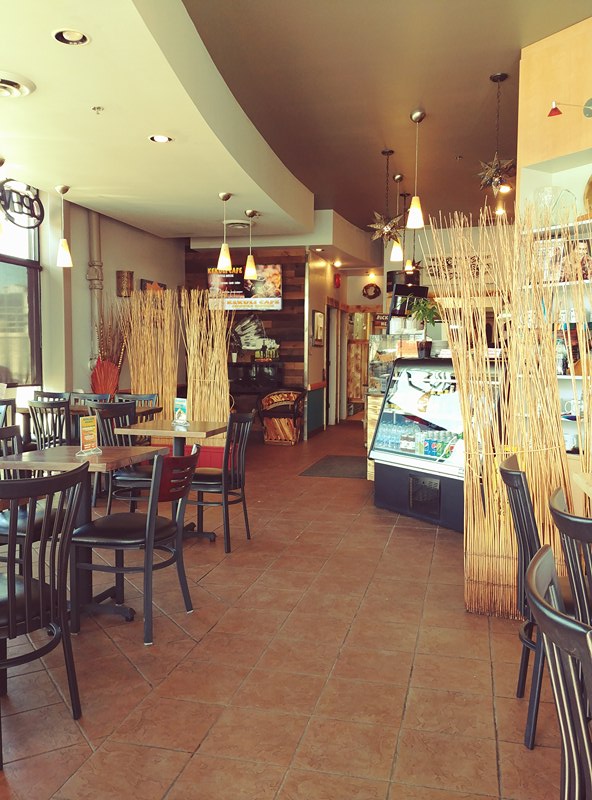 Today I had the pleasure of enjoying lunch at Kekuli Cafe in West Kelowna (pic of interior above). Here are some important items to note:
Parking is ample and I am always able to find a spot near the front door.
There are no stairs to navigate.
The bathroom is a single, large room (it is not gender or sex specific) that can accommodate a wheelchair.
Indoors, the chairs are sturdy and do not have arms, making them more comfortable for people with wide hips.
The chairs and tables can be easily moved around to make room for a wheelchair to be pulled up to the table or just to push tables together to accommodate a large group.
The outdoor patio section also has sturdy chairs but they do have arms, so I wouldn't choose to sit there based on my personal needs. That said, given how helpful and friendly the atmosphere is, I have no doubt that if I asked to take an indoor chair out to the patio for the duration of my visit they would be happy to oblige.
You can expect to be treated well here. I have been to Kekuli Cafe many times and I'm always greeted with genuine smiles and friendly suggestions about specials or new menu items.
One additional point of note is that they accept cash, debit, and Master Card but not Visa.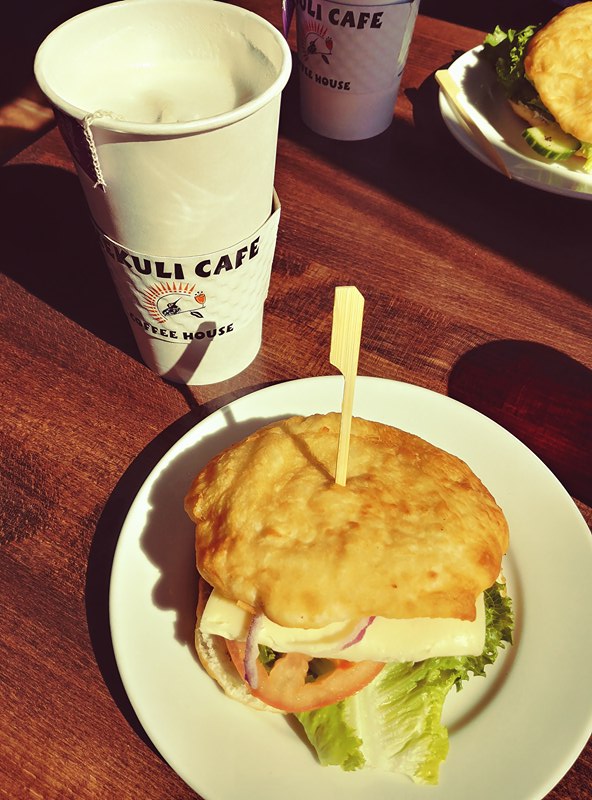 The food here is always tasty and fresh, in my experience. Today, I had a London Fog latte and their Vegetable Delight Bannock. The latter included lettuce, havarti, cucumber, red onion, tomato, and dill cream cheese sandwiched inside a pillowy bannock, also known as "fry bread". It was really tasty, all of the veggies were crisp, and the freshness of the bannock was obvious. I will definitely order this again.
The London Fog lattes here are my favourite in all of West Kelowna. They are sweet, frothy, and fragrant and you can ask for the type of milk that you enjoy most.
If you want to bring a sweet treat into your workplace or home for your family to enjoy, they also offer a nice selection of dessert bannock in flavours like Cookies 'N' Cream, Skor (my personal favourite), Cinnamon Sugar, Saskatoon Berry, and more! It's a fun alternative to the more traditional  box of donuts.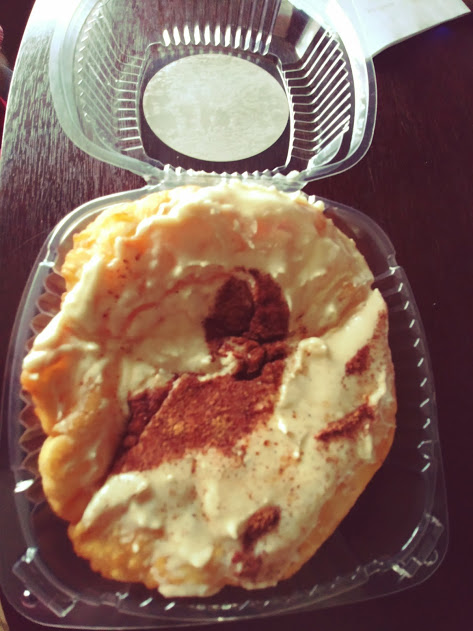 I ordered a Chai Bannock (above) to take home for dessert and it was very tasty and fresh.
For additional information about Kekuli Cafe, its locations, menu items, and more, you can visit them at their website here: http://www.kekulicafe.com/
You can click the Zomato widget to read more reviews of Kekuli Cafe.